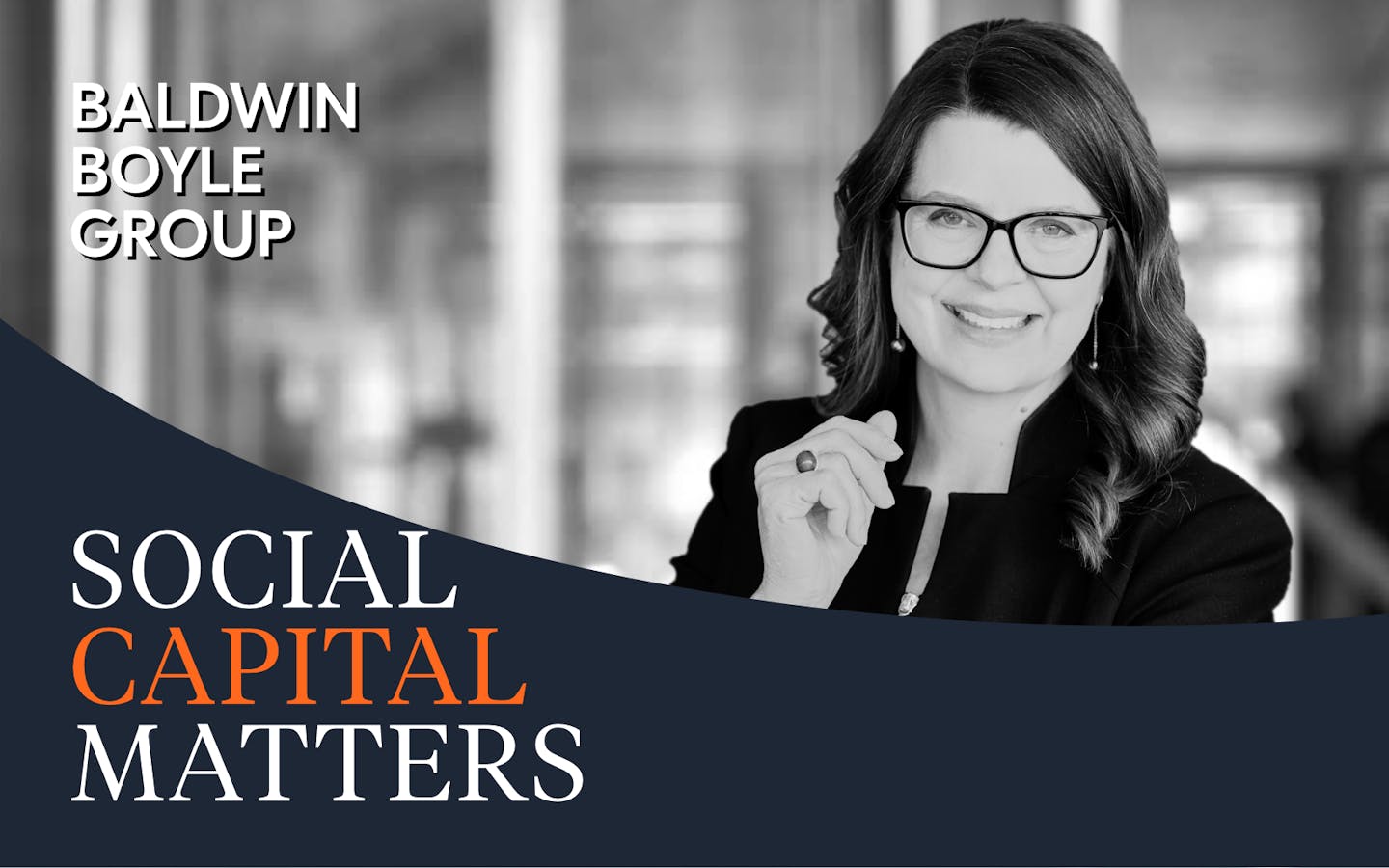 Social Capital Matters with Kylie Taylor
---
What businesses need to know to thrive
Today, companies need to work harder than ever to gain public trust and fulfil their commitments to disparate stakeholders. Amid a business environment reshaped by Covid and rife with emerging issues including increased media scrutiny, cultural sensitivities, generational power shifts, stakeholder activism and a disengaged workforce, companies must not only define what they do, but why they do it.
With this in mind we are excited to introduce Social Capital Matters, a new podcast from Baldwin Boyle Group that explores social capital, the network of relationships between businesses, stakeholders and customers, and how they work in today's complex business environment.
Over the course of six episodes in season one, host Kylie Taylor, Group Managing Director Baldwin Boyle Group, talks to respected business leaders and advisors in a wide variety of industries to get their insights into successfully managing a restless workforce, the changing preferences of switched-on customers, and the dynamic demands of stakeholders large and small.
From in-depth analysis of cultural trends and purpose-driven problem solving, to the importance of supply chain transparency and insights into the complex media landscape, Social Capital Matters takes an inquisitive and wide-ranging look at the strategies that have allowed business leaders to inspire their stakeholders and build a framework for long-term success.
Listen to all six episodes on our website www.baldwinboyle.com/podcasts, or wherever you find your podcasts.
1. Asia is redefining old concepts of East & West, left & right | David Black
2. Selective transparency won't fool the media | Sharanjit Leyl
3. Ignoring sustainability is no longer an option | Dr Darian McBain
4. Employees are calling the shots as workplace power shifts | Sue Stoneman
5. Purpose is about solving real problems | Christian Ihre
6. Cultural literacy is key to success in the age of distrust | Melissa O'Neill