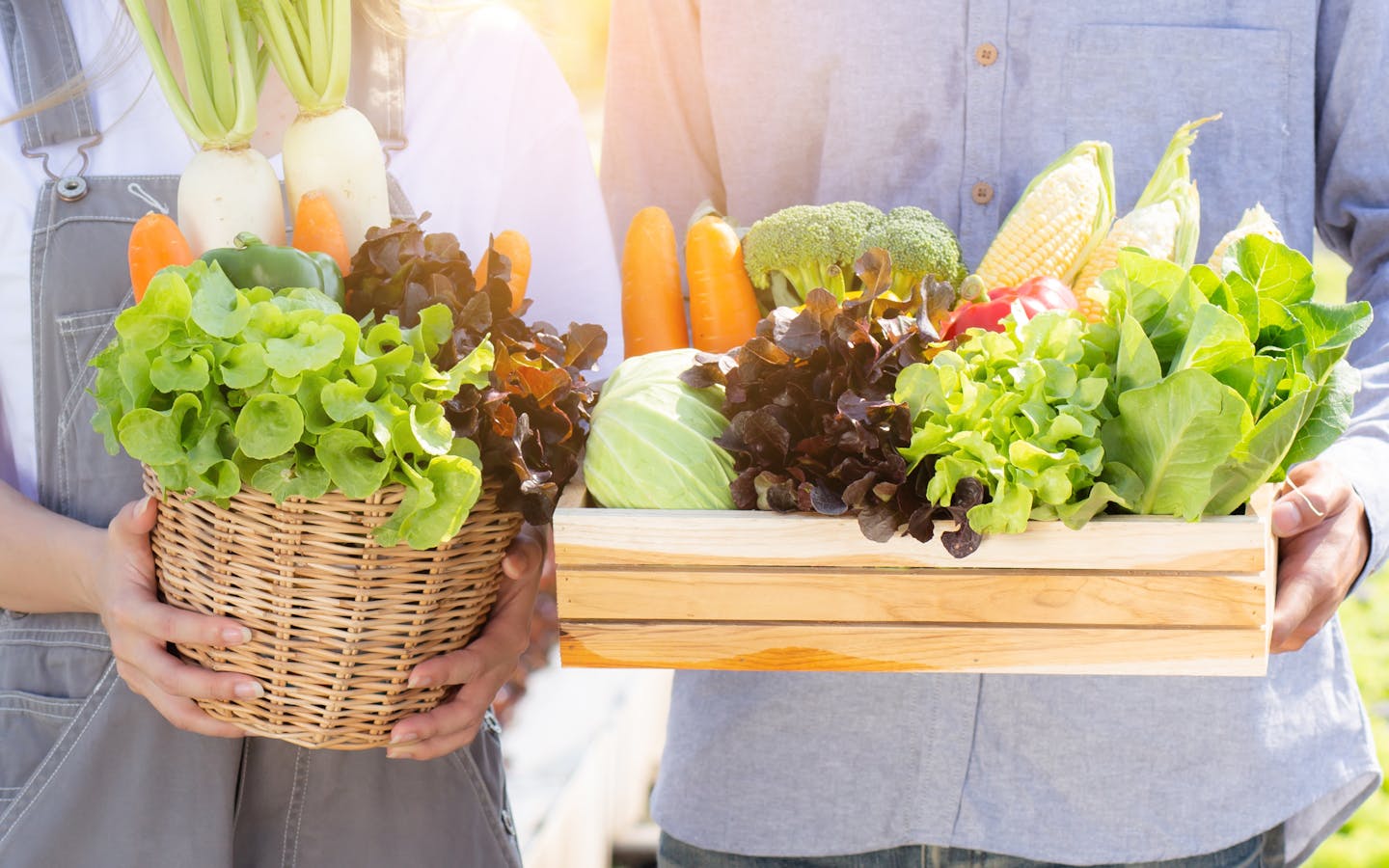 Taste, technology, and tradition: Creating Asia's food future
---
Take massive advances in food technology, add rapid urbanisation, consumer demand for nutrition, convenience and sustainability, and you have the recipe for Asia's agrifood story over the next decade.
In the coming years, the way food is produced, distributed and consumed in Asia will change dramatically. It'll have to – Asia will add another 250 million people by 2030 and food demand in Southeast Asia will rise by 40% by 2050.
The UN says farming practices are unsustainable as they place too much of a burden on the world's natural resources, and it will be crucial to find ways to feed people with less.
Combine this with rapid changes in food technology, a generation of consumers whose lifestyles and food preferences will be vastly different from their parents, and a growing awareness of health and wellbeing, and the stage is set for an unprecedented agrifood transformation.
By 2033 we will be eating entirely new categories of food, we will know where the food was grown and the farmer who grew it at the touch of a button, our food will be better for us, and formulated to address our health issues and elevate our wellbeing.
The fresh vegetables on our plate might have been grown in a vertical garden in an inner-city skyscraper rather than in a field in the countryside, and our steak might have come from a 3D printer rather than an animal.
We may send our children off to school with energy bars made from insect larvae or, when they get home, cook them a snack of chicken tenders made from fungi.
Asia is urbanizing faster than any other region globally. Households will be smaller, consumers more educated, better travelled and have very selective tastes. People will expect a wide variety of fresh food available almost everywhere 24/7 to cater for their busy lives and flexible schedules.
To meet the demand, the entire food supply chain – from farm to fork – will be digitised. An app on their phone will tell farmers when to plant, what to plant, when to harvest and how much fertilizer to use. Produce will make its way from the countryside to the city with unprecedented efficiency and arrive in peak condition.
There will be no guesswork, much less waste and if a Big City resident wants to buy a fresh artichoke at 2 am on a Sunday, it'll be there for them.
By 2033, we will not only be eating different food, but we will be thinking differently about food. As well as taste, price and convenience, we will be more aware of the environmental impact of our food consumption, and the ethical and social aspects of how food arrives at our plate.
To meet these expectations, food producers will incorporate sustainable sourcing, eco-friendly packaging, and waste reduction practices into their products to reduce the burden on the environment. An entire new economy will develop around giving new life to food waste and packaging.
How can I say with such certainty that this will happen? We have some amazing agrifood clients who are already imagining and creating Asia's food future.
They're people who not only understand the pressures that are coming to bear on how we produce food, the changing demographics and preferences of Asian consumers, and how to feed millions more people while using less land, nutrients and water, but something just as important.
They understand that in Asia, food is life. It is central to the many cultures that make up the region, it brings people together, creates bonds, and makes our festivals and special occasions truly memorable.
Creating a new food reality, while respecting the taste and traditions that people have enjoyed for generations, takes incredible skills, foresight and understanding.
In this space, navigating highly nuanced social, ethical and regulatory matters, staying ahead of issues, building support from all stakeholders and maintaining a strong social license to operate is business critical.
We feel privileged to join them in their kitchen of innovation and ideas and help them create Asia's food future of tomorrow.