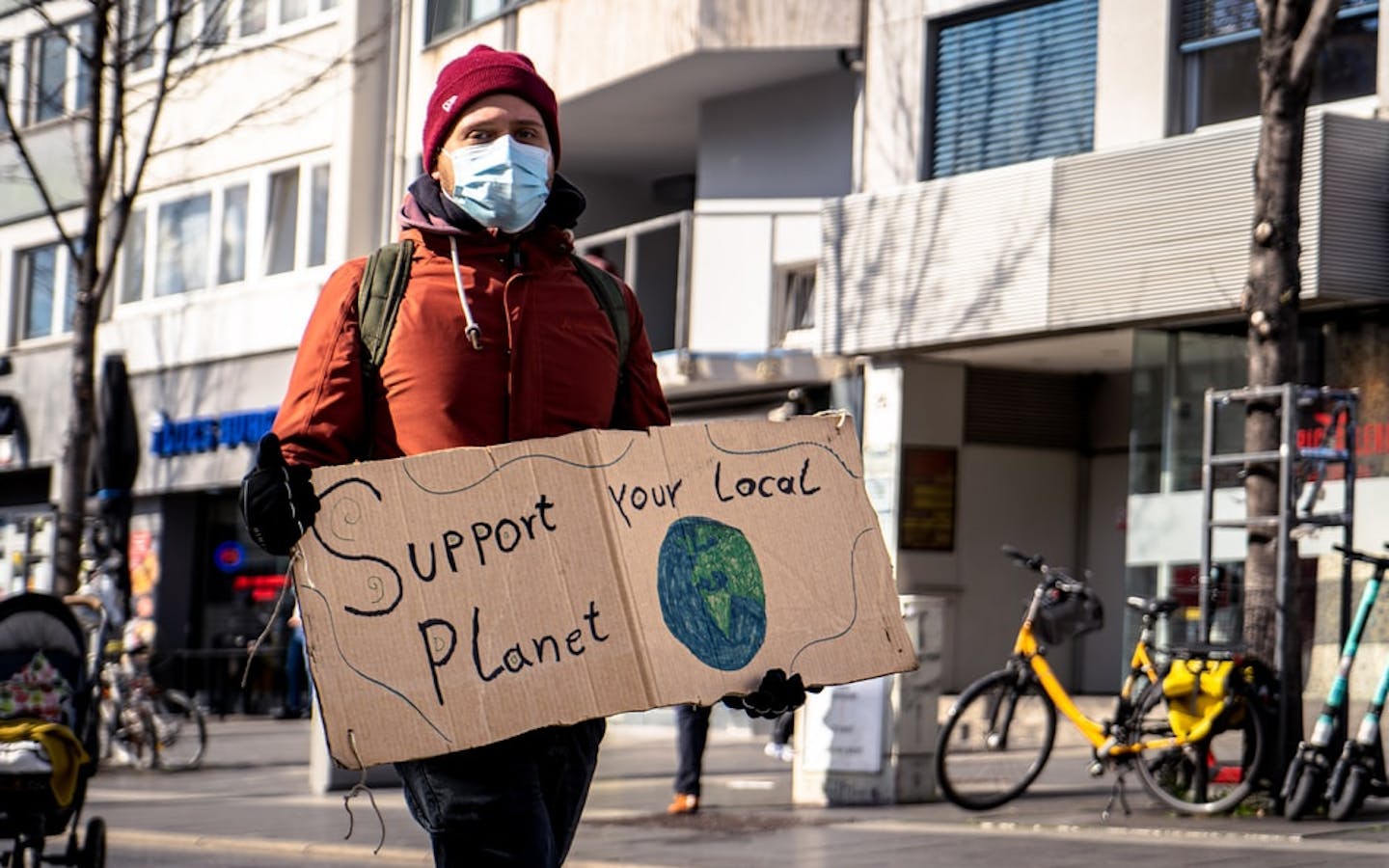 Greenwashing and the Savvy Stakeholder
---
It's been more than thirty years since companies first used environmental reports to champion their sustainability credentials, or in some instances, muddy the waters of their true impact on the planet. It didn't take long for the general public to cotton on to which companies were genuine and which were 'greenwashing' – persuading people that their green credentials were a bit more tree-hugger than tree-lopper.
Since then, Corporate Social Responsibility (CSR) and Environmental, Social and Governance (ESG) commitments have become standard, and for some time, they were in line with stakeholder expectations. However, as demands for urgent action on climate change become louder and more frequent, the gap has widened, and stakeholders have wisened.
Recently in Australia, the influence of investors has been demonstrated, with environmental finance group, Market Forces, lodging shareholder resolutions with 'Big 4' banks ANZ, NAB, Westpac and Commonwealth Bank, calling on them to stop funding new projects in the fossil fuel industry, as well as reducing their exposure to the coal, oil and gas sectors. All four banks have committed to net-zero by 2050, but this move from Market Forces shows that it's not enough to talk the talk, companies must also demonstrate tangible transformation to stakeholders.
Stakeholders are now expecting accountability and transparency
And while there has always been a sort-of Dr Jekyll and Mr Hyde with global corporations and their sustainability targets and commitments, stakeholders are now expecting accountability and transparency at every step of the supply chain and reporting process. It's no longer enough to introduce a 'straw-less lid', which contains more plastic than the original lid and straw combination (looking at you, Starbucks).
Or Volkswagen, for example, caught out in 2015 for installing 'defeat device' software in diesel-engine cars sold in America, which could detect when the vehicles were being tested for emissions and change performance to return better results – it was later discovered that the engines were emitting up to 40-times the allowed limit for nitrogen oxide pollutants, all while running its 'Clean Diesel' campaign.
However, not all companies are trying to pull the wool over consumers' eyes. Many are setting out in their sustainability journey with only the purest of intentions, though it is often a difficult and complex task to set targets and report on progress. Especially with a myriad of global reporting standards available in the market, and no one 'solution' available to businesses to fix the issue and be done with it.
It's about looking at the status quo and whether change can be made to enable a more circular and sustainable economy; thinking about the long-term.
So how can companies get their sustainability house in order and avoid a reputational crisis, or if one has happened, bounce back?
Understand your purpose and communicate your sustainability story alongside your company vision
Companies that can successfully intertwine their sustainability strategy and story with their core business operations are more likely to appeal to their stakeholders, as an increasing amount of consumers and investors seek out companies which are actively incorporating sustainability and environmental commitments into their ethos.
With almost 80% of Australian consumers surveyed by HP and Planet Ark in 2018, holding companies to account for their environmental impact, and a growing number of millennials driving cultural change, companies actually stand to improve their financial position by incorporating sustainability impact and measures to reduce it.
In 2018, an online survey conducted by global measurement and data analytics company, Nielsen, revealed that 81% of global respondents feel strongly that companies should help to improve the environment. This passion for corporate responsibility is shared across gender lines and generations. Millennials, Gen Z and Gen X are the most supportive, with their older counterparts not far behind.
Creating a sustainability charter is an effective way to identify areas of focus, strategic directions and priorities of the organisation, providing a foundation for incorporating sustainability into the company.
It would be remiss of companies to ignore this opportunity to reach a new market of customers and investment potential.
Understand your stakeholders' expectations – and better them
No, this doesn't mean implementing a certain shareholder's strongly-worded suggestion that it's time your company 'did something about those gasses', rather, it's about understanding the role your stakeholders and their feedback play in the overall success of your business. It's worth taking the time to audit and understand the feedback being given and taking steps to understand how to make your sustainability charter work for you, and your stakeholders.
This could mean greater transparency, more frequent reporting, or changes to how or where money is invested.
Commitment, credibility, and accountability
While it can be easy to fall into the trap of trying to retrofit a 'one-size fits all' approach when it comes to sustainability practices and policies, it really is worth spending them time finding the right reporting framework and approach for your company and committing to it. Stakeholders know when they're being asked to compare dodgy or confusing sets of data, and any good work you've done to build trust will disappear in an instant.
Reporting isn't going to be the answer to your sustainability goals, but it will give you a measurable baseline for internal and external stakeholders to understand your progress and let you tell your sustainability story.
And if it's already gone pear-shaped, take a leaf out of the Volkswagen crisis playbook and replace, restructure, redevelop and rebrand.