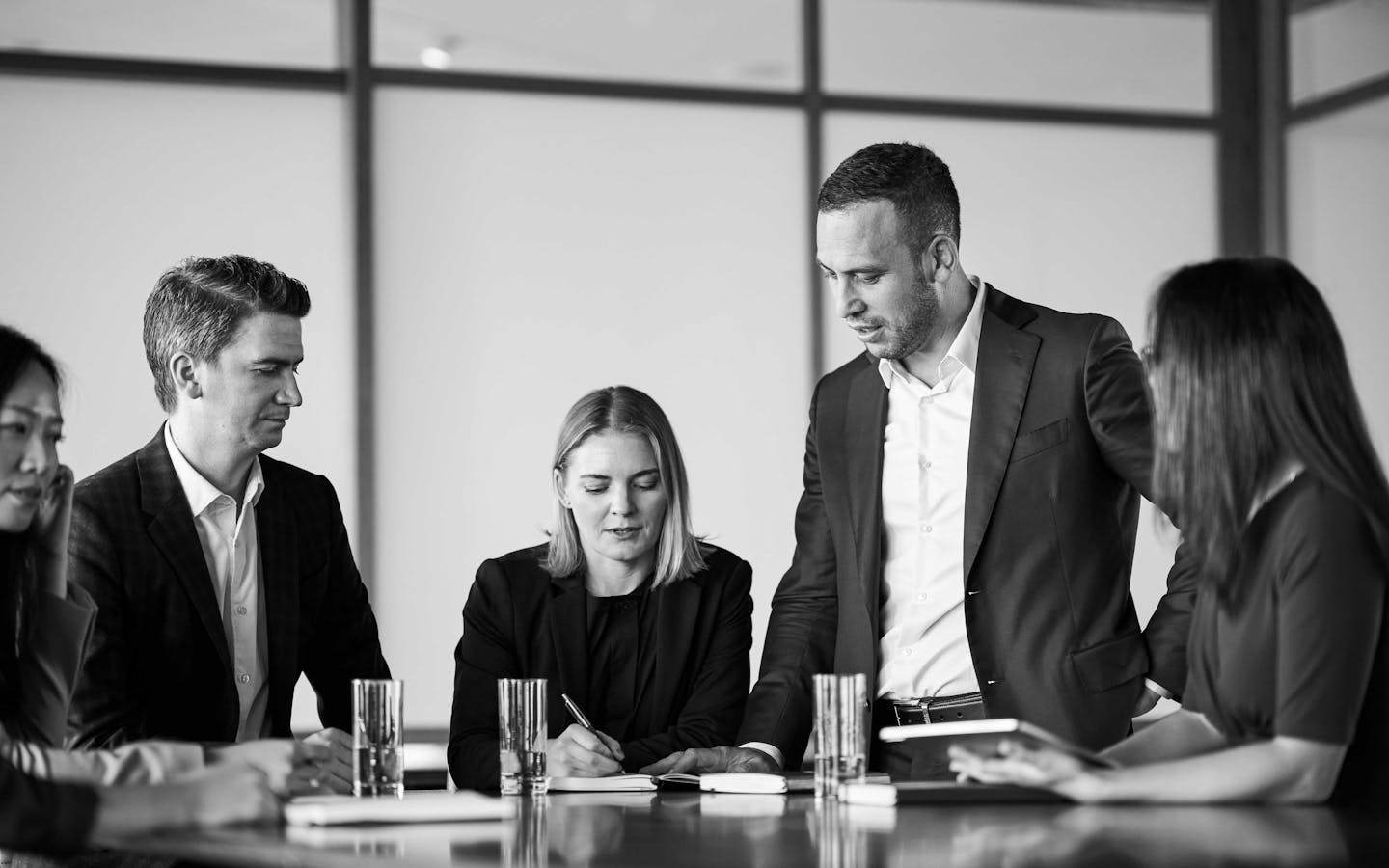 Business is our most trusted institution, so don't squander it
---
An ongoing pandemic and economic crisis, coupled with global political instability, has created an environment of misinformation, deeper inequity, and widespread distrust of societal institutions.
Business has remained the most trusted institution
As distrust in government and other leaders becomes the default, business has remained the most trusted institution, according to the Edelman Trust Barometer 2022. When government is seen as unable to solve some of our most existential challenges, people are expecting business leaders to step up. In fact, stakeholders across the spectrum are saying they are holding businesses accountable – 58% of respondents buy or advocate for brands, 60% choose a place to work, and 64% invest based on their beliefs and values.
This doesn't mean that businesses can do or say whatever they want. What this means is that organisations should not squander the opportunity to step up, offer an authoritative voice, and lead a way forward in a chaotic world – it also means people are watching closely.
1. Business must embrace its expanded mandate.
During this reflective period, people are increasingly looking deeper to understand what brands stand for and who they share common beliefs with. As such, more brands are shifting into purpose-driven communications – boosting CSR efforts, adopting diversity and inclusion principles, and taking a stand on issues.
For instance, Nike responded to the unrest in the US in May 2020, following the murder of George Floyd, with a call to consumers and companies to stand together in the fight against racism. Patagonia released an anti-Black Friday campaign that went viral, as part of its broader "Buy Less, Demand More" movement to spotlight pollution caused by the clothing industry, of which it is a part. The company has also released statements following the recent US Supreme Court decision against regulating carbon emissions.
But companies should back up what they say with what they do.
During International Women's Day this year, many companies went on Twitter to celebrate their female workers or make commitments to gender equality. Every time a company in the UK tweeted, a Twitter bot would retweet with data showing the company's gender pay gap. In the face of this contradiction and embarrassment, many companies ended up deleting their tweet.
Take meaningful action first, before communicating about it.
Those that were found to have policies or operations that go against their public statements were seen as, at best, posting platitudes or, in the worst-case scenario, hypocritical and untrustworthy.
2. Trust starts from within.
The past two years have shown us the importance of effective internal communications, as employees look to their companies for leadership and moral support in a challenging time. The 2022 Edelman Trust Barometer cites employers as the most trusted source for most people.
The public is also interested to know how companies are treating their employees. It's not enough for example to know that Tesla is one of the leaders in the electric cars category. In June, internal memos leaked to social media that Tesla boss Elon Musk ordered staff to return to office full-time, putting an end to remote working. His comments sparked widespread debate, as he insinuated that people working from home were "pretend[ing] to work", while declaring that "If you don't show up, we will assume you have resigned."
Such a top-down approach might not be palatable to today's generation of workers, and it also ignores people's growing demands for flexibility in the workplace. To engender trust, businesses must first demonstrate that they are listening to their employees and accommodating their needs within a changing context.
Gone are the days when "internal communications" meant a company could send an email and put up a poster. Employees are looking for more timely and humanistic dialogue – companies should keep the lines of communication open, which will serve as the foundation of a company's relationship with its workforce.
3. Facts are important, but so is empathy.
As more people look to business to fill informational gaps, there is opportunity for organisations to pivot their communications to become a trusted content brand. Offer insights, real-time updates, relevant information to connect with people where they are. This means moving away from pushing products or corporate narratives to audience-centric storytelling.
When businesses take this newsroom approach, they should see themselves as journalists and content publishers, by making sure their information is always based on facts and proper sources.
People remember moments where they felt rather than learned something.
But taking a fact-based approach does not mean your communications should be boring or robotic. People remember moments where they felt rather than learned something. If you can seek to understand your audience, put yourself in their shoes, and respond with authenticity, you can better connect with your audience.
At the end of the day, empathy is not just a nice-to-have, but a strategic imperative.